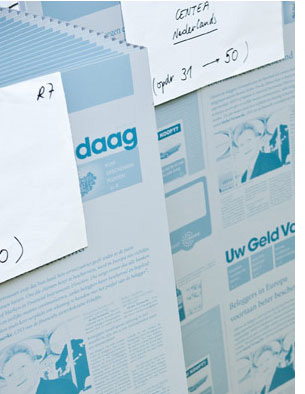 FAQ:
Why doesn't Dessain have a Flying imprint system?
Because we want to offer more for the same. With our fully automatic plate changing system and with little extra effort and cost a complete plate change offers more and better possibilities.
Jobs of 1,000,000 copies with more than 300 plate changes are very regular at Dessain.
Ask for a quotation:
Ask for a quotation:
- web fed printing can be surprisingly advantageous
- even starting from 15,000 copies
- Ask for a quotation
- do you want help with your quotation? The expert's Checklist