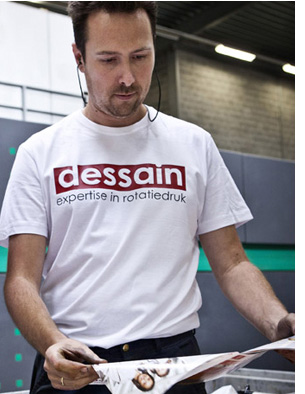 FAQ:
Is it a folder or a brochure, is it newspaper size or broadsheet?
There can be a lot of confusion when referring to certain names.
What you call a Slim Jim format. is a bâton to a Frenchman? Is Berliner size a broadsheet or a tabloid? Does it mean the same for a German person and a Belgian relation?
Being a Belgian company Dessain needs to operate in different languages all the time. The print experts at Dessain are also linguistic experts. They speak the "European printer's language". Make sure that the sizes and the number of pages are well indicated and we make it go right. Check our checklist for price requests. It can help a lot.
Ask for a quotation:
- web fed printing can be surprisingly advantageous
- even starting from 15,000 copies
- Ask for a quotation
- do you want help with your quotation? The expert's Checklist