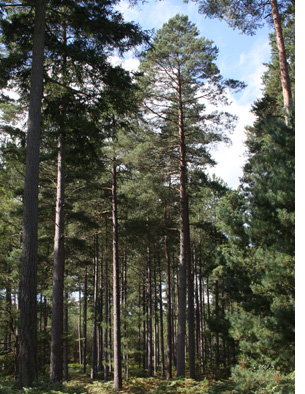 Forestry: FSC® and PEFC® certificates
Dessain printers were the first Belgian web printers to obtain the FSC® and PEFC® certification. These marks are pre-eminently the guarantees for responsible forestry.
Dessain acquired the official license to use the FSC® as well as the PEFC® logo since 2007. FSC® stands for "Forest Stewardship Council" and PEFC® for "Programme for the Endorsement of Forest Certification". For each logo a third party audit guarantees the certification.
Any product made of pulp or paper has the potential to be certified as long as the wood used in the product originates from certified sources. Wood is an important material for all paper manufacturers. The FSC® and PEFC® certification system allows these professionals to know they are doing the right thing, and taking business away from other companies that may still be supporting illegal, unsustainable, unverified logging activities. Just like other forest products, in order to use the FSC® or PEFC® logo as an "environmental claim" on paper, the product must have flowed through the "chain-of-custody" from the certified forest, to a paper manufacturer, merchant, and finally printer who have chain-of-custody certification.
With responsible forest management the environmental, social and economical aspects of the forest are in balance. Dealing responsibly with the company's carbon footprint has always been an important issue for Dessain Printing. Both certificates offer the answers to many questions concerning the environmental policy of Dessain Printing and its customers. It is an occasion to grant both the printing and the paper industry a positive image.
www.fsc.org | View the certificat
www.pefc.be | View the certificat