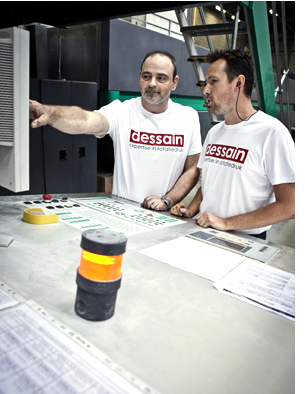 What can we do for you?
Dessain is a member of the Dutch printing group Koninklijke Drukkerij Em. de Jong. Other Belgian member companies are Mercator Press and Casterman Printing. We are the perfect print partner for all retailers, from department stores to mail orders sellers, internet and telecom companies, car brands, supermarkets to specialist outlets: for door-to-door brochures, inserts in newspapers and magazines, from just 20,000 copies to many millions, Dessain should be your choice.
With 15 heatset web machines, 3 coldset presses and sheet fed and digital printing divisions we have a press line-up that gives us unparalled flexibility, and we have a shift pattern that allows us to take maximum advantage of it. To make all this run perfectly we operate with a highly qualified and experienced staff. What's more, our outstanding productivity and efficient processes mean we can produce and deliver at extremely competitive prices.
How to submit your pre press files?

NEW - UPGRADE
As from the 1st of March 2018 the workflow how to deliver pre press documents has been changed to make the process of uploading, controll and approval more structured and automated. A complete description of this process is to be found via the following link: