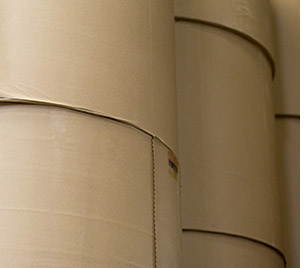 FAQ:
Would it be possible to get a fixed paperprice if I sign a yearly contract?
Very rarely will a printer commit himself unless the papermill is prepared to do the same, especially as the paper price can be a large part of the total budget (up to 60%).
The validity of the paper price depends on the kind of paper. In theory the prices for newsprint and improved newsprint are mostly valid for a whole year, MFC and magazine paper 6 months, LWC and near woodfree paper from 6 to 3 months and woodfree paper from 3 to 1 month. We say 'In theory' because everyday practice teaches us that the law of supply and demand plays an important role.
Ask for a quotation:
- web fed printing can be surprisingly advantageous
- even starting from 15,000 copies
- Ask for a quotation
- do you want help with your quotation? The expert's Checklist